Welcome to Bic Runga's Kitchen
Last updated: 04 July 2002.

The site is undergoing a few changes to celebrate the release of the new album. Be sure to check back in the next few weeks!

Latest Site Additions
Lyrics for new album and bsides up now. NEW Discography pages for Drive and Beautiful Collision also online. The singles pages will be updated soon.

IT'S ARRIVED!
Beautiful Collision has been released in NZ. 'nuff said!

All the latest info on BEAUTIFUL COLLISION can be found in the New Album page. Tracklisting now available!

"Tune into the station, make a dedication..."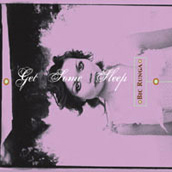 Request GET SOME SLEEP at your local radio station now - let's get Bic to #1! Don't forget to pick up a copy of the single which is out now in NZ.
GET SOME SLEEP
The video has hit NZ television - look out for it! In the meantime, here are a few vidcaps.
Chris Tse
Webmaster, email: brksite@hotmail.com
This website is not affiliated with Bic Runga or Sony Music.
Latest News | New Album | About Bic | Discography | Lyrics | Tabs/Chords | Links